The Central Asian Mountains are home to four beautiful species of wild ungulate – two sheep, the Urial and Argali, sharing the slopes with two goats, the Markhor and Asiatic Ibex.  All are now threatened by illegal or unsustainable hunting.
The Urial is the wild ancestor of domestic sheep, while an Argali ram's horns can reach two metres across. The Markhor, with long cork-screw horns, and ibex are wild goats, specialists at survival in the rugged terrain. Collectively called the 'mountain monarchs', these species are emblematic of the remote, harsh mountain environments of central Asia. Important in their own right, they are also vital as a food source for predators such as Snow Leopards (themselves threatened with extinction) and wolves.
Populations of the mountain monarchs have declined as a result of over-hunting, competition with domestic livestock and disease. When they disappear, traditional sustainable hunters lose their livelihoods, and wild predators turn to preying on domestic animals, bringing them into conflict with herders. However, action by concerned communities, Government rangers, and conservation charities has shown that we can avoid the extinction of central Asia's mountain monarchs.
The problems: over-hunting and competition with domestic animals
Traditionally, hunting mountain monarchs was one of the few ways for local people to supply food for their households. However, an upsurge in commercial and sport hunting, which uses high-powered weapons and off-road vehicles, is now a threat to the population. While carefully controlled hunting can be sustainable, most current hunting is illegal and unsustainable.
To add to these problems, an increase in domestic livestock herds kept in the mountains deprives wild ungulates of food, scares them away from grazing grounds and can spread disease.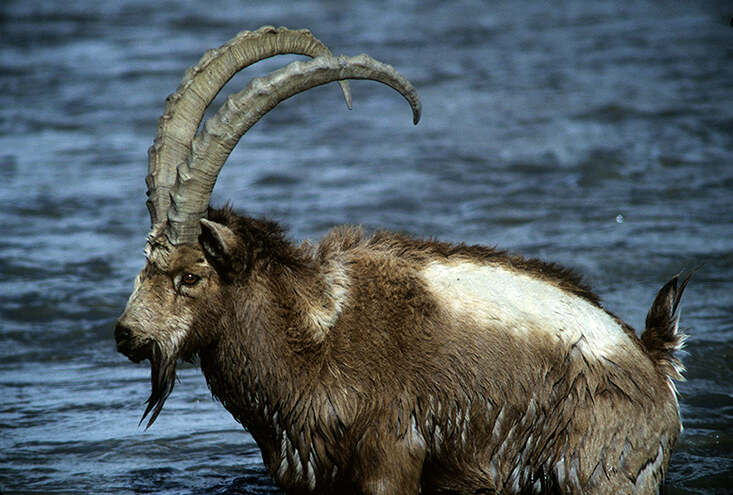 Testing solutions
We have already shown that protected areas can be managed more effectively with the involvement of local people. In Afghanistan, community rangers have joined forces with Government rangers to survey habitats and look out for threats including poachers. We have also started helping herders to tackle disease outbreaks in their flocks before they can spread to wild animals. In Tajikistan, herders have agreed to delay moving their livestock onto grazing grounds until after Argali have finished lambing. And in Afghanistan, large-scale vaccination of livestock has reduced the transmission of ovine plague to Urial, Ibex and Argali.
Experience has also shown that hunting can be sustainable where there is a healthy population of animals and effective management. Controlled hunting of a few animals a year provides work for local community guides and guards, and funds for local development projects.  In Pakistan and Tajikistan, well-managed, community- or family-based Markhor trophy hunting programmes are based on selling the rights to hunt 12 animals a year.
Cooperation across international borders is essential. Roaming mountain monarchs know no borders, so successful work on one side of a border could be undermined by poaching or disease on the other side; border fences may obstruct animal migration. Creation of the Wakhan National Park in Afghanistan has led to collaboration for wildlife conservation with neighbouring China, Pakistan and Tajikistan.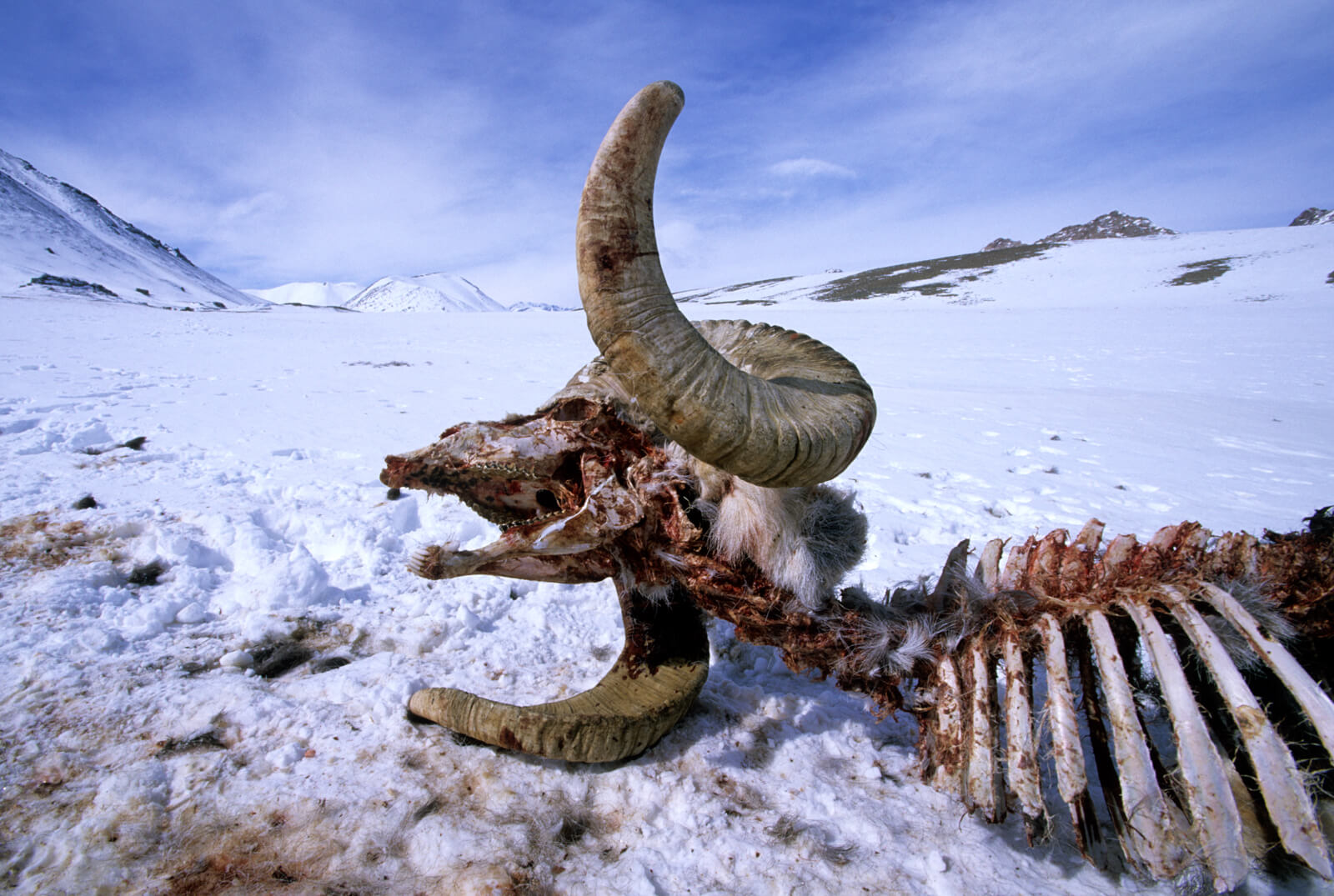 Our response
Restore Species Vision: The mountains of central Asia support thriving populations of the mountain monarchs, which in turn support healthy populations of top predators and provide conservation-based income for local communities.
Aim: To safeguard all the mountain monarchs through habitat protection, local engagement and cross-border collaboration, working with conservation organisations, communities and Governments in central Asia.
Actions & outcomes:
Drawing on successful experience in the region, the Restore Species strategy for saving the mountain monarchs has three main components:
Protecting key habitats
We are training and equipping teams of community rangers who will patrol mountain monarch habitats, deterring poachers and monitoring the population and well-being of the animals. Alongside this, we will help scientists to measure the health of their populations to ensure that conservation is working, and to draw up plans for the future.
Creating and strengthening community conservation organisations
We will expand our work with herders, educating them about improved techniques for managing their herds, especially to control disease and reduce conflict with wildlife. To complement this, in carefully selected areas we will support communities to develop schemes for trophy hunting or ecotourism, making sure that the profits flow back in to the community and engender support for conservation.
Supporting cooperation between the countries of the region
For herds that have a tendency to wander across national boundaries, it is important to support cross-border exchanges and lesson-learning for communities and government staff. This will lead to coordination of protected areas management on both sides of the border, and strong communication between ranger teams involved in anti-poaching patrols. The various international UN agreements concerning migratory species and cross-border cooperation provide a legal framework and we will assist the countries of Central Asia to meet their obligations.