Restore Species prevents extinctions by tackling the most pressing and direct threats to animal species worldwide: illegal and unsustainable trade and hunting, and poisoning.
---
The shocking scale of animal extinction (see box) signals a real need to rebalance humankind's relationship with nature. Some species are under immediate risk of extinction in our lifetimes, even in protected areas, but can be restored to healthy populations if we tackle the root threats that are having the most severe impacts.
We support the 'underdog': we focus on threatened species that currently receive little attention or funding, like Caribbean reptiles, Central Asian wild sheep and goats, and vultures.
We have identified priority species based on the following principles:
Threat – we restore severely threatened species
Understanding – we are most effective when we know the best solutions
Feasibility of action – to ensure our plans are realistic and practicable
Added value of collaboration – our combined impact is greater than the sum of each partner's individual efforts
An extinction crisis
The latest global assessment of the conservation status of 46,556 species of mammals, birds, amphibians, reptiles and fish found that one fifth (8,400) are threatened with extinction, from 13% of birds, to 41% of amphibians. The current wave of species extinctions is considered by scientists as a sixth mass extinction event; it is the very first to be driven by the impact of a single species—human beings—on the world's biodiversity. Biodiversity is the variety of life on earth that provides everything we need to survive; the more variety, the more resilient ecosystems are.
All recent assessments agree that the situation is getting worse: the number of species that are threatened is continuing to increase. Even more alarmingly, in countless situations species are being driven to the brink of extinction even where habitats are being conserved. This happens usually because of unsustainable and illegal capture or killing of wildlife. These activities are evident in every single continent and include, more specifically, illegal and unsustainable trade and hunting (often but not always for recreation) and poisoning.
Find out how our

7 priority initiatives

tackle the 3 major threats:
Illegal and unsustainable hunting – from international policy to rifle and net
Illegal and unsustainable trade – from international demand to legislation, to local trapping
Poisoning – from awareness to international change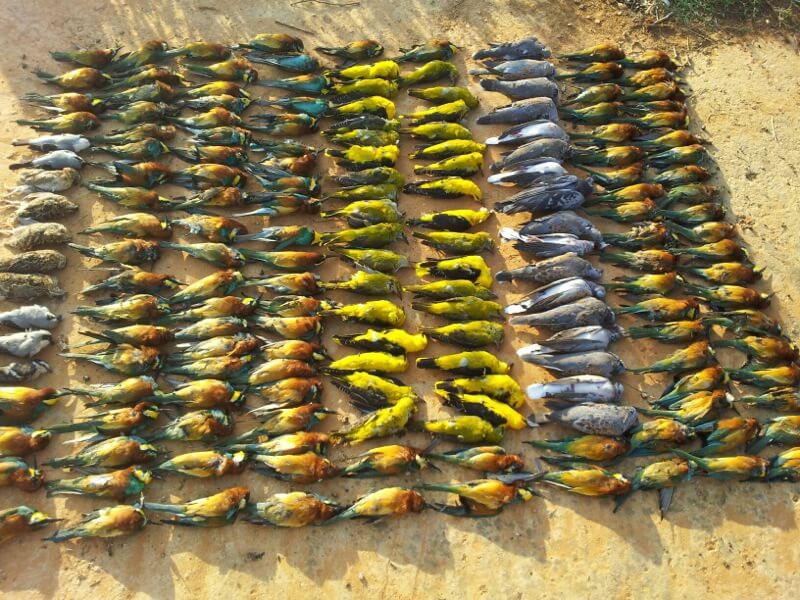 Slaughtered migratory birds in Lebanon © Georges Hareb
Who we are
Restore Species is a landmark partnership of leading conservation organisations BirdLife International, Fauna & Flora International, TRAFFIC and Wildlife Conservation Society, convened by, and with seed funding from, Restore Our Planet. We know what it takes to save species, and the benefits doing so will have for all nature, including people.
Together, we are scaling up efforts and multiplying our impact so we can restore the future for the species of reptiles, mammals and birds in most need of action. To achieve this, we are connecting funders with species conservation initiatives around the world.
Supporting Restore Species
We are seeking investment into this pioneering initiative. We will use this to restore the future for reptiles, mammals and birds threatened by illegal and unsustainable trade and hunting, and poisoning.
Please get in touch to find out more about how you can support us.
Case Study: we can save species!
Many positive stories of species conservation have been told, but systematic reviews of extinctions prevented have rarely been attempted. However, such an assessment of birds during 1994–2004 indicated that at least 16 species would have become extinct during this period without the conservation programmes that were implemented; these included the Northern Bald Ibis, California Condor and Lear's Macaw, all threatened by the very problems that Restore Species is addressing. Even before this, birds such as the Mauritius Kestrel and Black Robin had been brought back from world populations in single figures.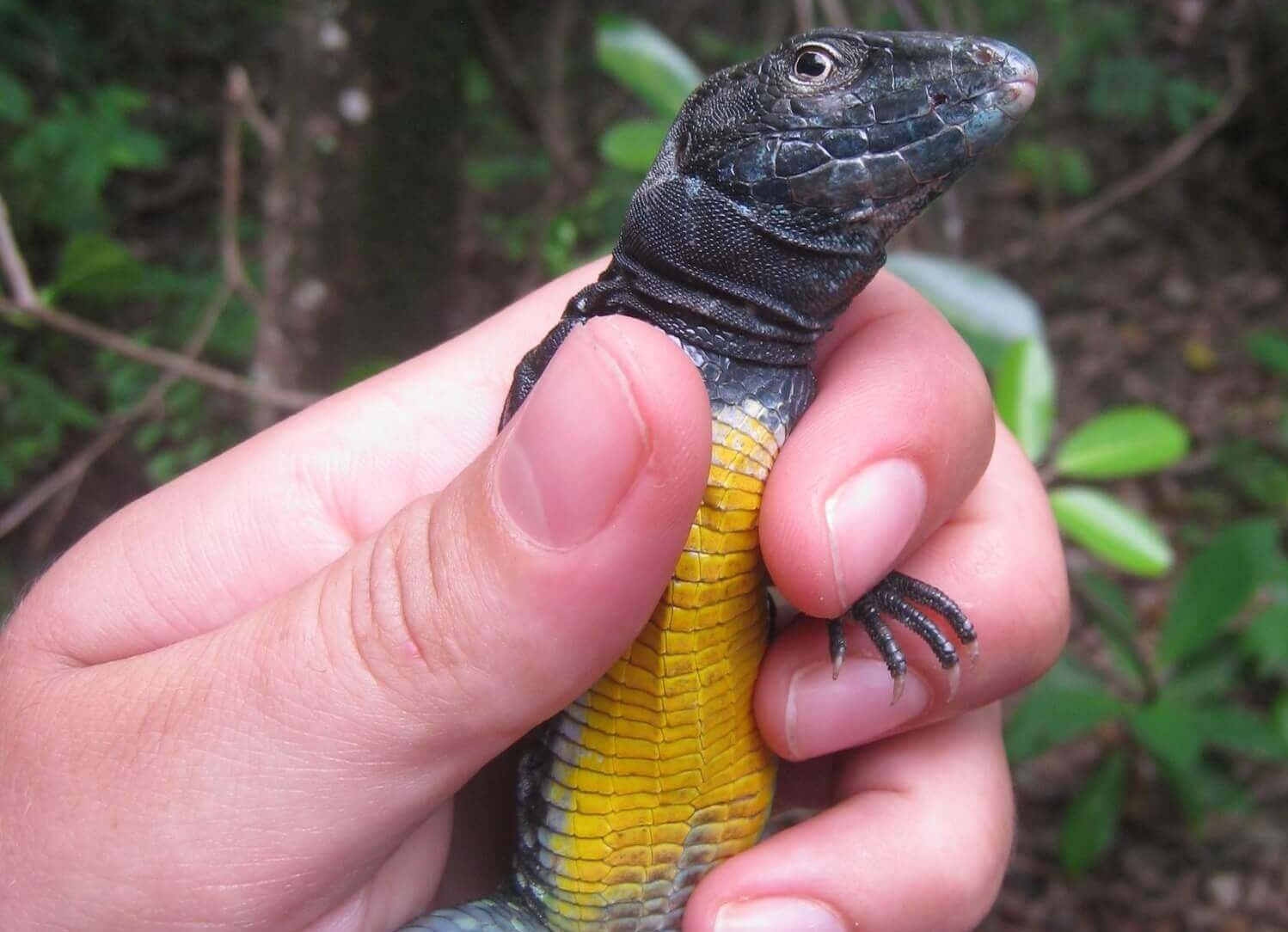 Saint Lucia Whiptail Lizard Cnemidophorus vanzoi on Maria Major island © Twyla Holland / FFI
---
About our logo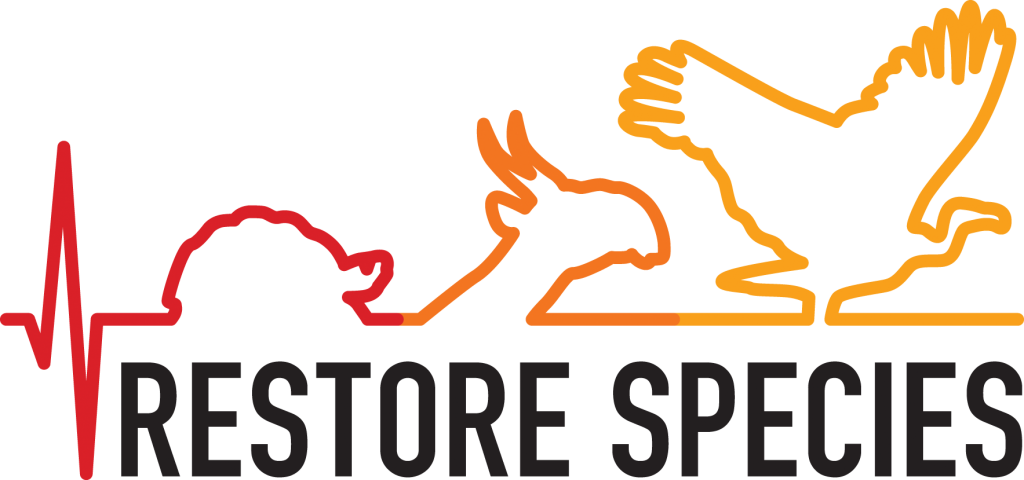 The Restore Species logo reminds us that some animal species are just a few heartbeats away from extinction – the ultimate flatline. But that by acting together, quickly and effectively, like a team of doctors with a defibrillator, we can be the spark that leads us to restore the life and population of a species.
The three animals – Burmese Starred Tortoise, Saiga Antelope and Hooded Vulture – represent our work to tackle the main threats to species: illegal and unsustainable trade and hunting, and poisoning. The three colours – from red through orange to yellow – represent improvements in a species's Red List status as they recover.
Partners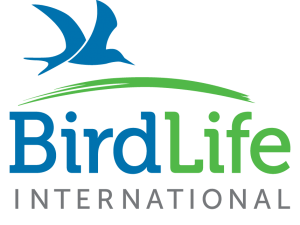 BirdLife International is the world's largest nature conservation Partnership. Together we are 117 BirdLife Partners worldwide – one per country or territory – and growing with 13 million members and supporters, over 7,000 local conservation groups and 7,400 staff. Through our unique local-to-global approach, we deliver high impact and long-term conservation for the benefit of nature and people.

TRAFFIC, the wildlife trade monitoring network, is a leading non-governmental organisation working globally on trade in wild animals and plants in the context of both biodiversity conservation and sustainable development. TRAFFIC's mission is to ensure that trade in wild plants and animals is not a threat to the conservation of nature.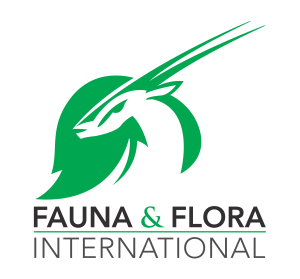 FFI protects threatened species and ecosystems worldwide, choosing solutions that are sustainable, based on sound science and take account of human needs. Operating in more than 40 countries worldwide, FFI saves species from extinction and habitats from destruction, while improving the livelihoods of local people. Founded in 1903, FFI is the world's longest established international conservation body and a registered charity.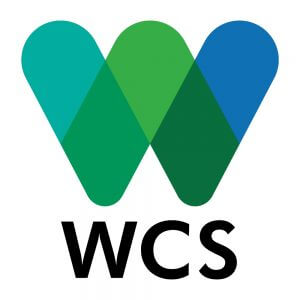 The Wildlife Conservation Society (WCS), established in 1895 as the New York Zoological Society, is a US-based nonprofit conservation organization that saves wildlife and wild places worldwide through science, conservation action, education, and inspiring people to value nature. With long-term commitments in over 60 countries, WCS applies its biological knowledge, cultural understanding and partnerships to ensure that wild places and wildlife thrive alongside local communities.